Audit Practice  –  Management Consulting  –  Training & Implementation Support
Associated Consulting Group (ACG) is a consultancy practice that provides ceded reinsurance audit services and management consulting strategies for the most respected life insurance companies in the world.
Our clients are Fortune 500 and Fortune 1000 firms that benefit from our insurance and reinsurance expertise, our disciplined forensic accounting work, our proven risk-based methodology and service excellence defined by quality, transparency and the highest ethical standards.
ACG approaches each engagement with a firm understanding of the role and the importance reinsurance plays in transferring risk to reinsurers, and the goal to never overpay or under-recover for the benefits provided by the treaties supporting our clients' reinsured businesses.
For over three decades we have defined the industry's best practices, and have successfully delivered P&L positive results to every one of our clients.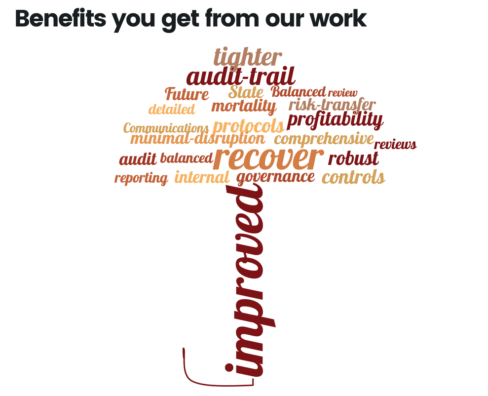 Clients utilize ACG to support their business reinsurance operations, conduct audits, reinsurance reviews, and work as an extension of their team.

We employ only well respected and experienced industry experts on your engagements. Our auditors are paid to find results.

We understand that your existing business relationships can change or require new skillsets. ACG partners with several specialized vendors including actuaries, attorneys, brokers and risk management experts to deliver dependable, proven resources.